This is the second post in the series "A Guide to Enjoy Classical Music"; the first post was dealing with how to get motivated to give classical music a try. The third and final post will be about techniques for the advanced listener on how to get even more from classical music.
Even if rational reasons are in favour of classical music, it only counts whether we actually take the required steps and give classical music a fair chance, i.e. if we are also emotionally motivated to do so.1 A possible way to ensure "emotional motivation" may be to keep in mind the "Reward/Cost"-relationship of our approaches to classical music, i.e. the question which approaches maximize the joy we get while limiting the "costs" of the approach. For the visual people among us:
The question is: what approaches make this equation as positive as possible for people who are starting out? Importantly, beginners need to experience quickly that the equation can, in some cases, under some circumstances, be positive for them at all, setting emotional "hooks" and getting the more-than-questionable mindset "classical music is nothing for me" out of the way.
Here are some approaches which may have a high joy/investment-ratio for beginners:
1.) "Sneaky" introduction: combine classical music with other (joyful) activities
Diving straight into pure classical music (i.e. where classical music is the only focus) may not be the best approach. Most likely people find easier access when it enters their lives in a more unobtrusive way, giving them the chance to find out for themselves that listening to classical music can be enjoyable. This is no different to many other situations: our motivation is considerably higher for something we feel we have discovered ourselves, and not some "finished product" put on our plate that we are then supposed to use or enjoy.
One (joyful) activity that may be combined with classical music is watching movies. I would not be surprised if some people got their first emotional hook to classical music through movies. This may have been movies with single classical pieces in it (e.g. Carl Orff's "O Fortuna" in the – rather brutal – movie Excalibur), re-occuring classical themes (e.g. Robin Hood) or movies which have classical music as a core element (e.g. Amadeus). You can find a very good directory of which classical pieces are used in which movies on About.com.
Beyond watching movies, basically every other activity we enjoy doing (as long as it's not listening to other forms of music) can be accompanied by classical music as background music. For me, for example, this played a key role; I am convinced that if my parents had not played it in our home (while I was doing other things) I would not have found access to it that easily. Importantly, my parents did not try to push it on me ("fully focus on it!", "enjoy it right now!" etc.), so it was still background music for me, allowing me to find my own access to it.
It would be good to know what kind of background music is suitable for different situations and moods. Classical music spans a wide field, and people need guidance on what sort of music to play when. I've not come across a good guide for that yet (have you?). As a quick fix, it may be recommended to play more "bright" baroque music in the morning ("a little Vivaldi in the background won't do any harm" – see Benjamin Zander's presentation below) or Bach / Mozart, and more "deep" symphonic pieces in the evening (e.g. Beethoven or Tchaikovsky, although of course it depends on the piece).
Combining listening to classical music with other joyful activities is more than a screening of pieces to identify the ones we like. It's getting used to listen to classical music, and more importantly, it's enhancing the joy we get from it, as repetition and the question how much we know a piece seems to play a key role in the extent we are capable of enjoying it (more about that later).
If you want to introduce your kids to classical music this way, also have a look at articles such as About.com's Classical music for children or Examiner's How to introduce your child to classical music.
Evaluation: In conclusion, combining listening to classical music with other joyful activities seems to come at a low cost/investment, while leveraging the benefits from other activities we already enjoy doing, making it a possible good entry point for beginners.
2.) Go for the easy accessible "highlights"
Many "emotional hooks" seem to happen as a result of us enjoying specific movements/passages of classical pieces (rarely the whole piece). Below please find some pieces I can think of off the top of my head which contain easy-accessible movements:
A) Energetic (turn up the volume!)
- Beethoven's Freude Schoener Goetterfunken (also the Anthem of Europe):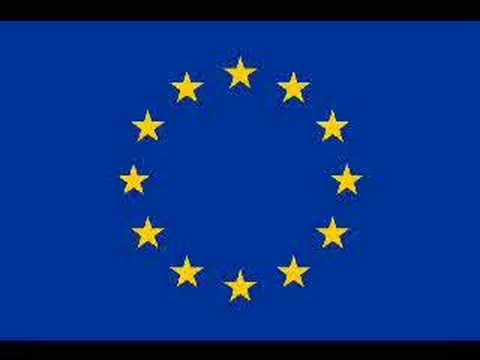 (or watch this one with a wonderful introduction by Leonhard Bernstein)
- Bach's Toccata und Fuge:
(or this interesting version)
- Beethoven's Fifth Symphony, first movement:
- Rossini's Ouverture to Wilhelm Tell
- Dvorak's New World Symphony, 4th movement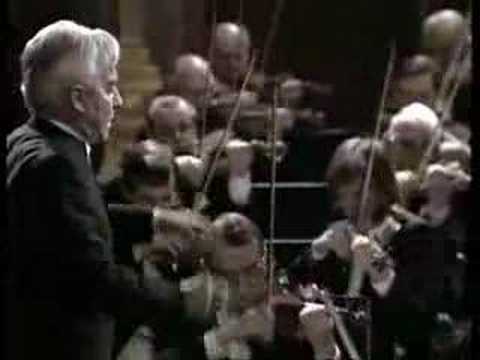 - Bizet's Carmen
- Brahm's Hungarian Dance No. 5
- Richard Strauss' Thus spoke Zarathustra
- Giuseppe Verdi's drinking song from La Traviata or this one
- … or his La Dona e mobile from Rigoletto
- Johann Strauss' Radetzky March
- Mozart's ouverture to Le Nozze di Figaro
…among many others
B) Melodic / "romantic"
- Mendelssohn's violin concert, first movement

- Dvorak's New World Symphony, second movement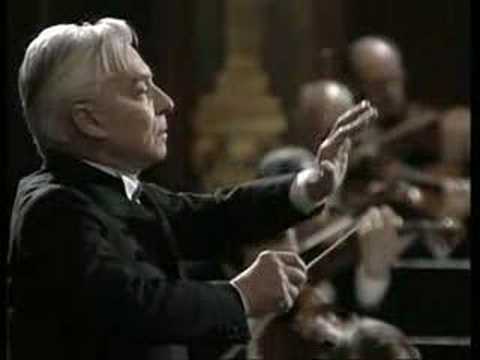 - Smetana's "Moldau"
- Bruch's violin conert, first movement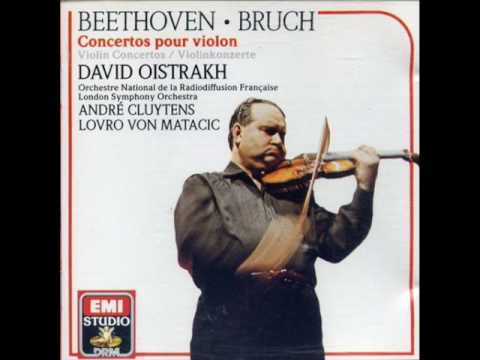 - Dvorak's violin concert, first movement
- Dvorak's cello concert, first movement
- Sarasate's Zigeunerweisen
- Schubert's Unfinished Symphony (If you want to give whole pieces a chance, Schubert is not a bad place to start with, as his composing is very song-like, melodic and easily accessible (he's also called the "king of songs" sometimes). If you like his Unfinished Symphony, you may also try out his "Great Symphony")
…and many more
C) Peaceful / "beautiful"
- Handel's Ombra mai fu from his "Xerxes"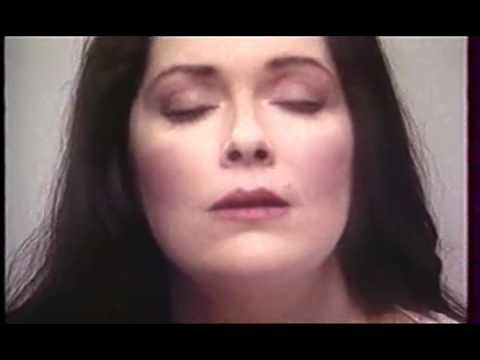 - Mozart's concert for flute and harpe, first movement
- Pachelbel's Canon in D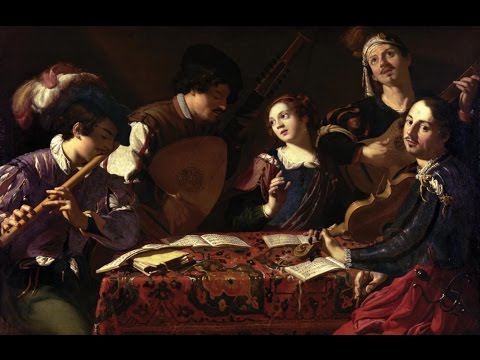 - Delibes' Flower Duett from Lakme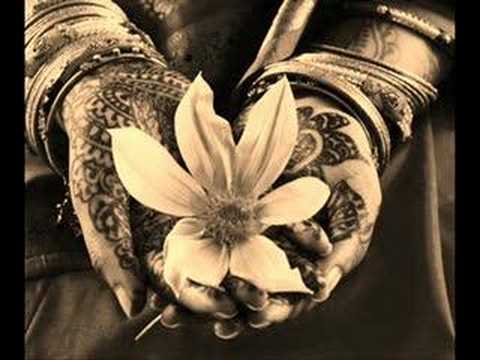 - Schubert's Ave Maria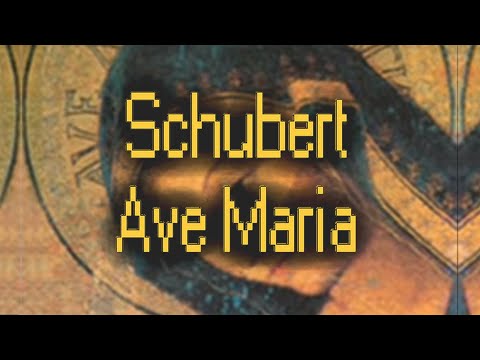 …or played by the violin
- Mozart's "Bildnisarie" in his Tamino
- Bach's Chaconne
- Massenet's O Souverain, o juge, o pere (sung by the very likeable Rollando Villazon)
- Donizetti's Una furtiva lagrima
- Puccini's Nessun Dorma in Turandot
- Schubert's Death and the Maiden, first movement
- Rossini's Una Voce Poco Fa in Barber of Seville
…and so many other, I am getting carried away!
D) Amusing / "joyful" / "happy" / entertaining
- Mozart's Turkish Marsh or this one
- Mozart's Eine kleine Nachtmusik, Allegro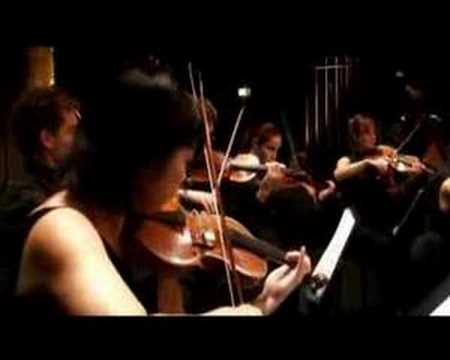 (also listen to the other movements)
- Vivaldi's Spring
- Ravel's Bolero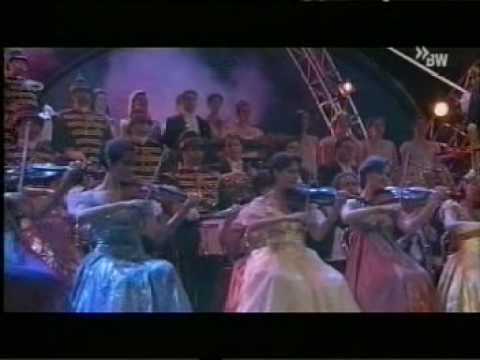 - Schubert's Trout Quintett
- Handel's Water Music
- Bach's Brandenburgisches Konzert (or this one…)
… and many more, waiting for you to get discovered!
E) Contemplative / sad
- Beethoven's Moonlight Sonata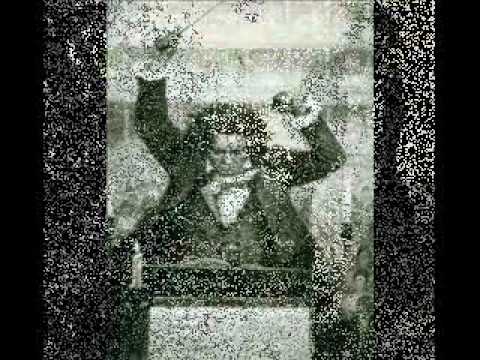 or this one
- Bruch's violin concert, 2nd movement
- Barber's violin concert, 2nd movement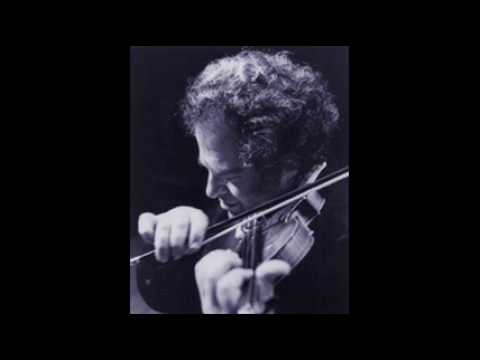 - Schubert's Death and the Maiden
- Chopin's Funeral March
- Barber's Adagio for Strings
- Chopin's Prelude No.4
- Tchaikovsky's Andante Cantabile
- Vitali's Chaconne
…and many more, waiting for you to get discovered.
F) Virtuous / Performer is the "attraction"
Finally, some pieces where the performer is in the attraction (in all the ones above, no matter how well the performers played, they were still the composer's messengers; the following pieces, on the other hand, have been primarily composed to give the performers the chance to show their skill). I especially like Evgeny Kissin's playing of Liszt's version of Paganini's La Campanella…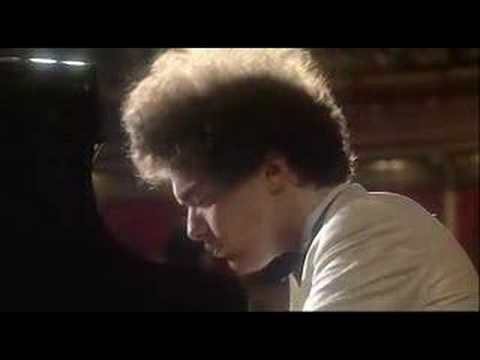 Look at his hands starting from 3:30 – it's crazy!
Or this one is intersting too.
For well-known movements in classical music, also see this video.
One more note on this section's proposal to listen to "highlights"; The term "highlights" should be used carefully as it may convey the impression this is the best that classical music can offer (which is not the case). It only refers to pieces/movements that may be rewarding very quickly to the listener who is starting out. All other aspects in which classical music can be rewarding are not covered. These pieces/movements may however be useful to motivate the listener to further explore classical music's capabilities.
Evaluation: This approach requires a minimum of motivation (willingness to click through and listen) but comes at relatively low costs as it's free and does not require much time (and may also be rewarding for people who are starting out).
3) Use classical music for relaxation
After listening through the pieces mentioned above, stirring up emotions, it feels like a step back suggesting to listen to classical music as relaxation technique. However, classical music can certainly also be that, and also for people usually unfamiliar with it, so it should not be left out here.
Important in this context however would be to avoid the listener getting used to classical music to relax (and getting tired) which runs the risk of nurturing a pawlow-type "classical music => sleep"-reflex2, which may prove prohibitive when exploring classical music's wealth of capabilities.
Keeping this in mind, it may be suggested to use relaxation music which is not too slow, e.g. the ones listed under "amusing / joyful"-section above. Also, it may be smart to use a compilation of famous classical music pieces, such as this one. While they may not only contain pieces intended for relaxation, they may benefit from the listeners low expectations (after all, we've put it on without expecting much), potentially causing a positive surprise, which frequently has a very beneficial impact on somebody's happiness.
4) Listen/watch easily accessible introductions to classical music
If you find 20 minutes please watch Benjamin Zander's talk at the TED conference in 2007, in which Ben makes his case for classical music in a very entertaining way: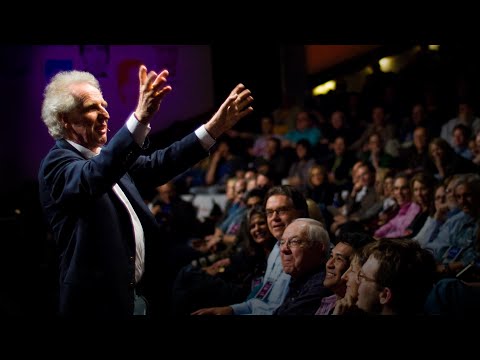 I also very much enjoyed listening to CDs like this one, giving listeners an easy accessible introduction to Verdi's La Traviata. This one is in German, however there are also ones in English (I have not tried them out, but they cannot be too bad).
Introducing somebody to classical music via opera can be a smart approach, as it's not only about the music (but a story – everybody likes stories) and its main instrument is arguably one of the most beautiful, because most natural: the human voice. Wrapped in a funny commentary, it can be made accessible to everyone.
In case you enjoy watching biographies and documentaries, you may also find value in Yehudi Menuhin's biography (also exists on youtube), of documentaries such as the Art of Violin (guess what's my favourite instrument ;-)). Do you know of any other good documentaries / biographies like those? Please add below!
It's also worth checking out Classicalconvert.com, an interesting blog devoted to bringing classical music to non-classical people.
5) Give it a try when you are feeling good
In combination to the approaches above, it's a good idea to give classical music a try in situations in which you feel well, so that you are fully capable of receiving classical music's pleasures, and also start associating classical music with good feelings (now that's really sneaky! ;-)).
For me, this especially includes listening to classical music after I've worked out, fully relaxed, balanced, and satisfied (e.g. not hungry)3. If possible, I try to get into that emotional state before going to a concert.
Some approaches frequently used to introduce people to classical music sometimes "miss the target", which may lead the person in question not giving classical music a fair try again for some time (if it went really wrong). Therefore it may be recommended to…
Be careful taking somebody to a classical concert
Don't get me wrong, I love (many) concerts. However, for somebody who has not found access to classical music yet it may be "risky", as a lot may go wrong, i.e. the "costs" of this approach may prove to be very high. For example, the piece(s) played may simply not be his or her taste, or inaccessible because they are too new to his or her ears; having to sit tightly in a chair and listen through a 40-min symphony which is not "hitting the right tone" can become really uncomfortable (or even more extreme, taking the uninitialized to Wagner's 14 hour "Ring"…).4
On the other hand, it should also be said that a classical concert can offer several advantages, which are also true for beginners:
- It's the "real" sound, which is often perceived as still to be something different, going more directly "into the heart" (today's audio technology is very good, but for some reason there still seems to be a difference)
- The sound is created "right now", which may have an impact on how we perceive it, because it is more "original"
- We give the piece a real chance by devotedly listening to it (does not allow us to switch channels after one minute) and not being disturbed by other things
In summary, I would not rule out taking a newbie to a classical concert if certain circumstances are in favour of it, e.g. if:
- He/she has already shown interest in the piece played or similar pieces
- And/or if he/she is in a good, relaxed and balanced mood and also willing to listen through more moderate passages
- And/or if the piece played is easily accessible and does not demand too much from ears not used to it (for example, two movements of Schubert's melodic "Unfinished symphony" should be well digestible, the same should be true for Ravel's Bolero with its endless repetition of the same theme; both pieces also do not last too long, in case of the first one because it is, well, unfinished ;-))
If this is not the case I'd suggest to stick to the other approaches mentioned above.5
As mentioned above, chances are much higher if we give people the chance to find access to it themselves (although it can be guided with measures like the ones stated above). Sincere motivation is a "tender flower" which should be nurtured carefully…
That said, I'm sure there are also cases in which kids were forced by their parents to learn to play an instrument, thereby getting to know classical music very well and also finding their access to it. However, I believe this is not the approach which includes a lot of joy, and that these people also could have found access through more enjoyable approaches later in their life.
In summary, these are some first ideas potentially facilitating the beginner's path to classical music. Of course, they will not turn people into the biggest fans of classical music overnight. Most likely the seed planted today will take a bit of time to grow; however, it needs to be planted at some point.
Thanks for reading so far! The next post will deal with some techniques for advanced listeners to get even more joy from classical music. If you don't want to miss it, please subscribe to my RSS Feed or Email newsletter!
–
1) Rational reasons may have an impact on emotional motivation (I hope the ones in the previous post had), but we shouldn't only count on those as a.) we may simply forget them and b.) they do not work for people less susceptible to rational arguments, e.g. it may be hard to motivate kids that way… (go back up)
2) Similar to the "Harald" => sleep-reflex in the movie "Otto – der Film". This is an insider for the German speaking community, sorry to you others
(go back up)
3) Or, before listening to energetic pieces, drinking coffee may enhance the enjoyment too. (go back up)
4) In order not to leave anything out: a concert is usually more expensive than borrowing a CD from the local library or listening to it online, i.e. also increasing the cost-side of the equation. (go back up)
5) An acquaintance of mine recently told me of a notable exception to what I've said above: His parents took him to a Wagner piece (not considered to be the easiest possible entry to classical music) when he was very young (7 or 8 years old) which left a lasting impression on him. When we are really young, maybe we are more easily and directly impressed by the phenomenal sound (not necessarily the melody) of a piece, setting an "emotional hook" as well, especially as those "hooks" have a very strong and lasting impact when experienced as a child (I believe it would not have had the same effect if he had been taken to the concert as an adult for this first time). That said, it should also be mentioned that it may be more difficult to impress kids that way today (my acquaintance experienced this in the 1940's) as today's kids are more used to massive and dramatic sounds (they hear them every time they get nuked by a zombie on their Playstation). (go back up)